Uber
Here's what this article covers:
About Uber in Transit
Uber is a service that lets you request a car with a few taps on your phone screen. And now you can order a ride, watch it arrive, track your trip, and pay – all without leaving Transit!
Signing In to your Account
When you request your first ride through Transit, you'll be prompted to sign in to your Uber account. You can also sign in or out from the settings.
If you don't already have an Uber account, you'll be prompted to sign up and create one.
Hailing a Ride
From the Nearby Screen:
You'll see all your Uber options listed in its own card in the nearby list. Tap GO to enter your destination and choose your ride.
You can swipe to compare ETAs of:
| | |
| --- | --- |
| | uberPOOL |
| | uberX |
| | uberXL |
| | TAXI |
You might see different available services depending on your city.
From the Trip Planner:
When you plan a trip, you'll see the approximate travel time and price for your rideshare options.
Tap More to compare service options.
Tap the trip to choose your ride.
Confirming Your Ride:
Choose the right option for your trip (uberX, uberXL, uberPOOL, etc.). Tap the black bar with the price and ETA to select it.


You'll be prompted to confirm your pickup location. Move the map to position the green pin where you'd like to be picked up.
Tap Confirm Pickup and your ride will be on its way!
During the Ride
While riding, you can minimize Uber in the same way you would minimize GO (swipe down from the top of the screen) to explore other transit options.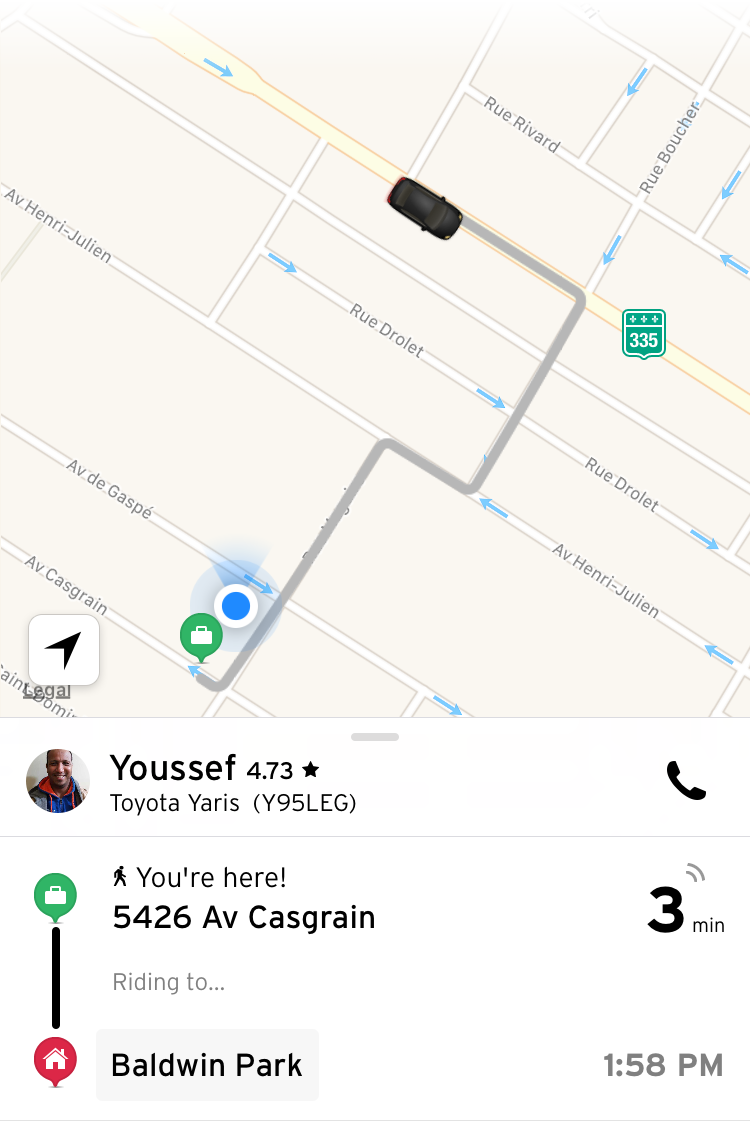 Pro Tips:
You can call or message your driver from this screen, or change the dropoff location.
Check out the color of your Uber right on the map!
Cancelling a Ride
To cancel a ride, tap the X in the top left corner of the Uber screen. Cancellation fees may apply.
Payment
When you confirm your pickup location, you can choose your preferred payment option by tapping the credit card icon.
Your receipt will be emailed to you after your trip.
If you have any questions about the charges or any issues with your account, contact Uber's customer service department directly. They're better placed to help you out.